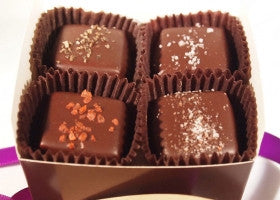 Allergen-Free Organic Caramels To The Rescue I was once asked, "If Cocomels could save the world, how would they do it?  What is their Super Power?"  I imagined this scenario: A human in trouble:  "HELP!  Life is so complicated…  So much to do, so many stimuli,  so    many     conflicting     messages!  I barely know who I am anymore.  Plus, I lost my keys.  I just need a moment for myself that will remind me how beautiful life is and how simple it can be." Cocomel: "Hello, I heard a call for help, I'm here to save the world!  You...
---
What a journey this is turning out to be. I created the first Cocomel a couple of years ago and humbly put it on the table of my booth at the Boulder farmers market. From that moment, watching people taste them and hearing their comments, I realized I was on to something. Now all I needed to do was to learn how to build a company and brand around this idea. Not a simple task it turns out...For two years I've been learning as much I can, talking to those with experience, reading books and just getting out there and...
---
JJ's Sweets to Present Cocomels, the Original, Artisan-Crafted Coconut Milk Caramel, with New Packaging and Expanded Product Offering at Fancy Food Show. JJ's Sweets presents its expanded product offering of Cocomels, the original, artisancrafted, coconut milk caramel—in a newly-designed, "flagship" box—filled with rich, smooth and creamy caramel confections that are always gluten free, dairy free, GMO free and vegan. JJ's Sweets will launch the newest offering at the Fancy Food Show in Washington, DC. Visit the company at the Buyer's Best Friend Booth #229.Dairy-free, caramel confectioner JJ's Sweets is bringing its newest collection of hand-made, coconut milk treats, Cocomels – featuring...
---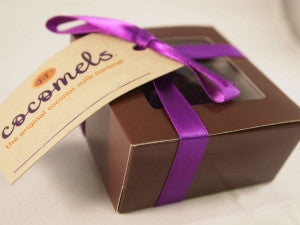 As it became clear that my chosen path was to become a Candy Man, I began an internal debate on the pros and cons of getting into the sweets business. Is candy good or bad for you? Am I peddling delicious treats or some drug-like substance? As an avid student of health and nutrition I began to explore what I was getting into. I realized several things: first, that there are different types of health; second that the consumer's habits are just that, the consumer's; third, that candy is honest about what it is; and fourth, that I could improve...