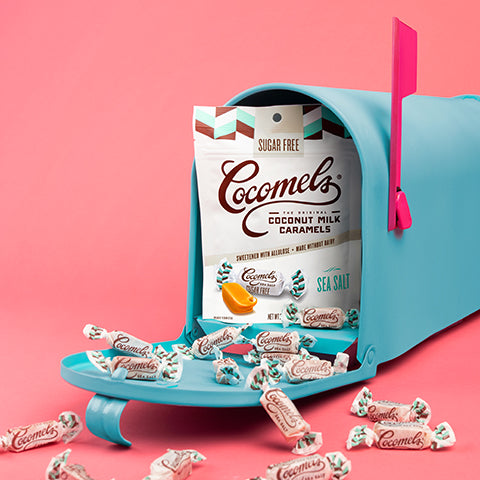 Low carb candies and snacks are more popular than ever for keto diet enthusiasts, and anyone looking to satisfy their sweet tooth with low sugar options. This can be problematic for health-conscious dieters looking to avoid artificial sweeteners, sugar alcohol  and other sugar substitutes.
---
• Recipes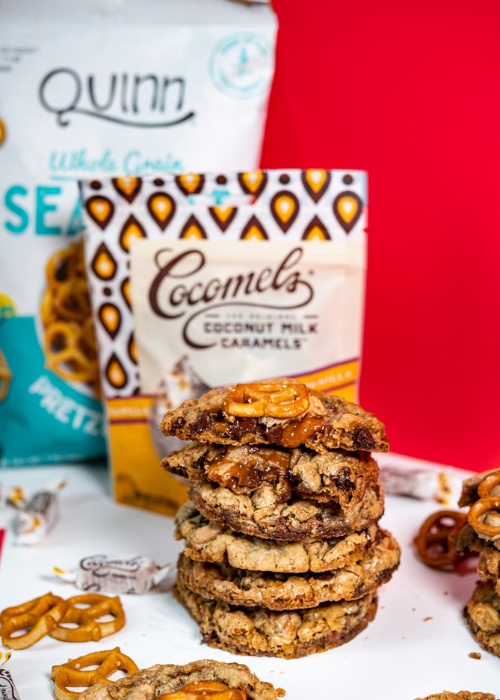 This year, take holiday baking to the next level and make these indescribably delicious gluten free, dairy free and beyond tasty caramel pretzel cookies recipe by @crowded_kitchen! Creamy Vanilla Cocomels Coconut Milk Caramels and crunchy Quinn Whole Grain Sea Salt Pretzel Twists come together to create a sweet and salty holiday treat. Make a batch of these tasty holiday cookies for your family, friends and neighbors this year... and don't forget to save a few in the cookie jar for yourself! Cocomels Vanilla Caramels & Quinn Sea Salt Pretzel Twists By Crowded Kitchen  Ingredients: 1/2 cup (1 stick) of vegan butter, melted...
---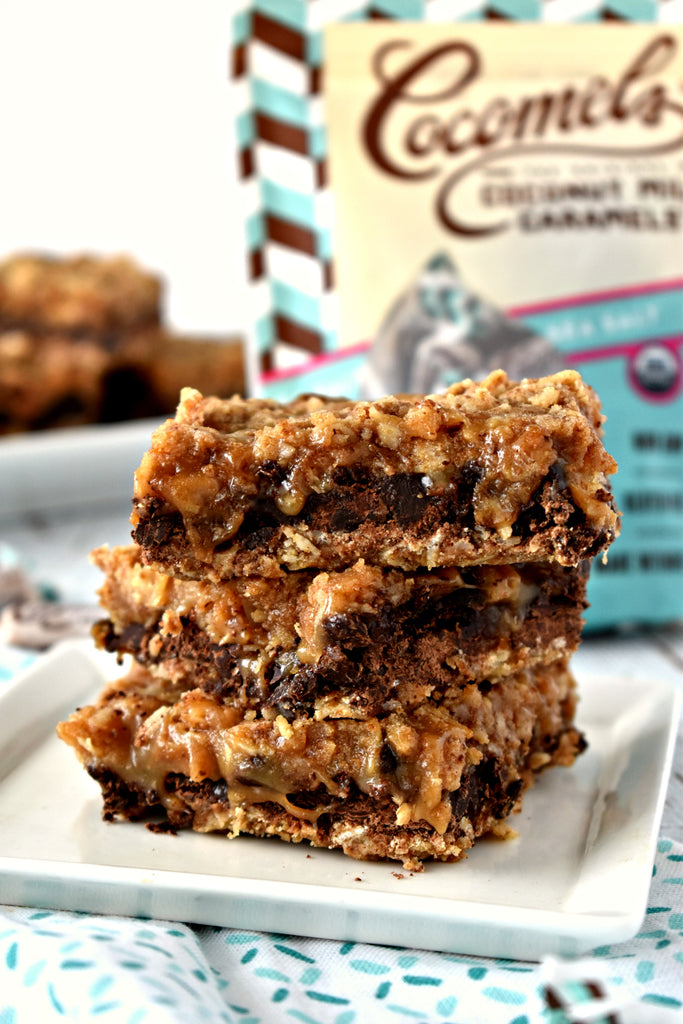 Looking for an easy recipe for gluten free, dairy free Carmelitas? You've come to the right place. Gluten Free Carmelitas Recipe By Morgan Campbell    Yields 9-12 Prep 15 min Cook 25 min INGREDIENTS: Caramel Sauce Layer 2 3.5 oz bags Cocomels Coconut Milk Caramels (Find these HERE!)  ½ Cup full fat canned coconut milk Crust and Toppings 1 cup gluten free all-purpose flour 1 cup gluten free rolled oats 1/2 cup coconut sugar (or brown sugar) 1 tsp baking powder 1/2 tsp salt 3/4 cup vegan butter, melted 1 tsp vanilla extract Chocolate Layer 1 10 oz bag vegan...
---
Fall is approaching and the smell of Pumpkin Spice is in the air!  This year Cocomels joined the party launching our NEW Pumpkin Spice Cocomels snack packs.  These limited edition seasonal Cocomels are, as always, natural, plant-based, organic and non-gmo certified, and made with real, actual spices (not flavors or extracts).  I custom created an organic spice blend (which I think you'll love) and I didn't skimp on the good stuff, using more nutmeg than most blends as well as including Allspice.  Each chew unlocks a different layer, including Cinnamon, Ginger, Clove and Vanilla. We consider this the best version...
---
Here at Cocomels we believe in living healthy a lifestyle and that part of that is being aware of your sugar consumption. Our philosophy is "save sugar for dessert", or those special moments in life when we can use the sweet stuff to really elicit a moment of joy.  That's what it's for after all!  That can be easier said than done with all the hidden sugars that can be found in today's food. Here we discuss some everyday food items that are top offenders when it comes to unnecessarily high sugar content. First, let's establish what the suggested daily allowance of...